The crypt : go back to ancient times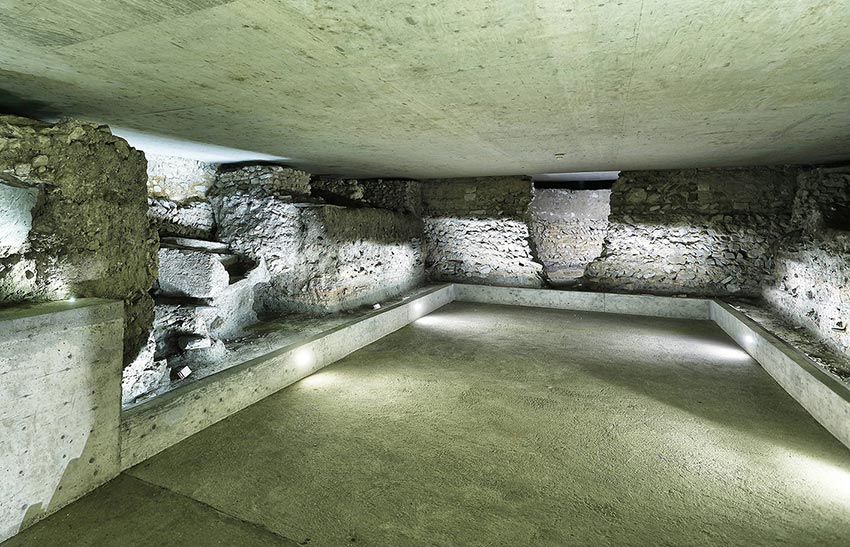 The archaeological crypt reveals traces of both how the site was occupied during ancient times, as well as remains of the first three religious buildings.
The gallo-roman road
In ancient times, Angers was known as Juliomagus and was organised according to a checkerboard plan of streets that criss-crossed the 80 hectares of the city. Even though these streets are regularly revealed during municipal building work, the only place where they are still partially visible is in the crypt at St Martin's !
The sacristy : discover the history of the site
The sacristy, constructed in the 18th century, houses a permanent exhibition of the history of the monument from the first Merovingian buildings to the restoration work of the 20th century. Panels and tactile models illustrate the architectural evolution of the church. Numerous objects uncovered during the archaeological digs (capitals, choir screen, altar decorations etc.) give an idea of the wealth of church decor throughout the Middle Ages.
Floor tiles
During archaeological excavations 13th century tiles were found covering parts of the medieval monument. A significant element in church décor of the era, in St Martin's they are often two-coloured, glazed, in different shapes (triangles, rectangles, hexagons etc.) and are embellished with geometric patterns, vegetation, animals or even letters.
The chapel : the beauty of the decor and the world of the dead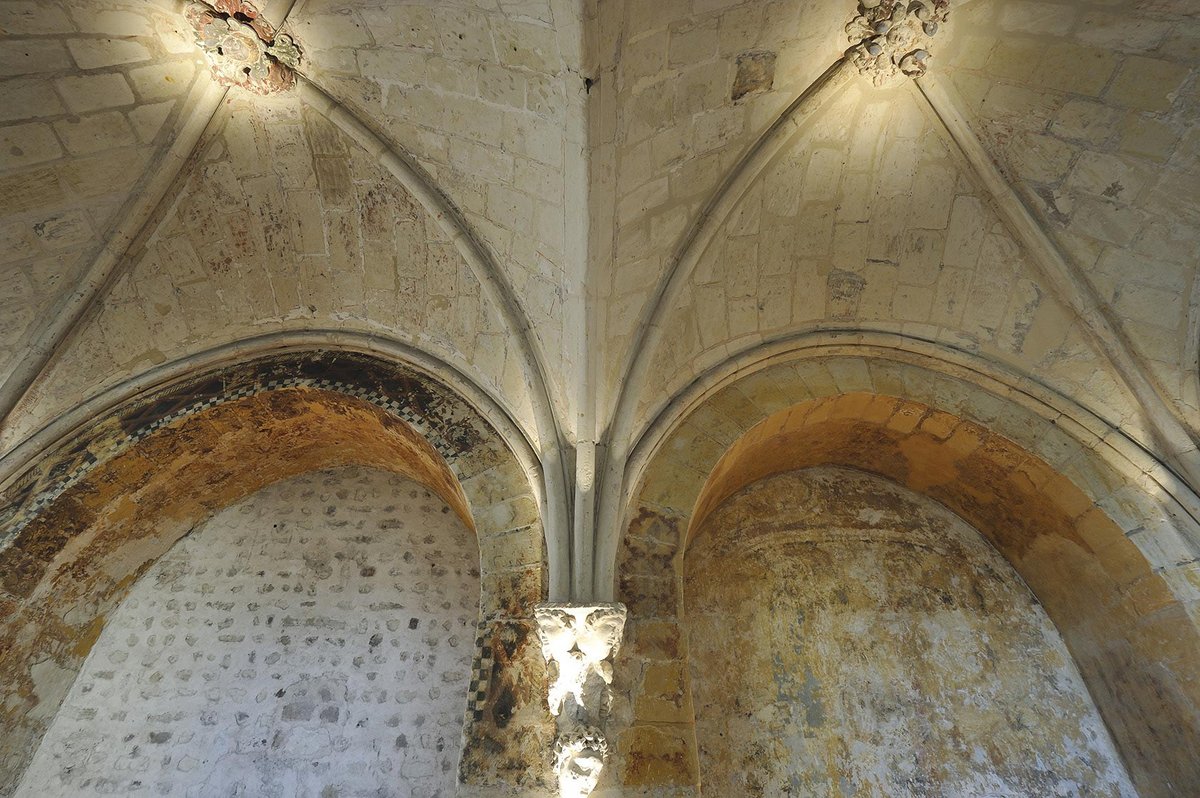 A beautiful ensemble of medieval decor is preserved in the 12th century Chapel of Angels. Designed to tell a story or as a simple decoration, the paintings, of which a few traces remain with their geometrical and vegetal motifs, at one time covered the walls and vaulted ceiling.
Today, this space highlights the funerary role of the church from the Middle Ages to the end of the 18th century. Two important burial periods were identified during excavations in the church : the first, between the 6th and 7th centuries, and the second at the end of the Middle Ages. Several types of inhumation are associated with them. Lids and their epitaphs in considerable number for the size of the site, were also found and are on display along with bones and objects linked to funerary practices.
Slate coffins
During excavations, archeologists found various kinds of tombs : some had limestone sarcophagi, others wooden or slate coffins, and yet others were simple burials made directly in the ground. Two examples are shown in the chapel including a slate coffin. This latter type is characterised by an assembly of several slates to form a trapezoidal or rectangular box, covered with a lid which is often engraved. To discover slate put to such a use is hardly surprising since it's an abundant stone in the area.